CCI South London
CCI South London is our 1st home, since 2019 we've grown into 3 buildings along the road between Camberwell and Peckham. The following courses are taught across these buildings:
Undergraduate:
UAL Sandwich Diploma:
Postgraduate:
Peckham Road
Peckham Road (PR) was the first building CCI occupied, we're spread across the 4th and 5th floors of the new B block at this site which opened in 2016. This complex of 4 blocks (A, B, C, D) is shared with Camberwell College of Arts who've been located here since 1898.
Reception
At the Reception, you can recieve information, LGBTQ+ pride badges, and directions to spaces.
The Security team can be found at the reception. You can identify them by their t-shirts jumpers. If you have an accident, feel unsafe or need safety support, go to the security team and they will be able to help.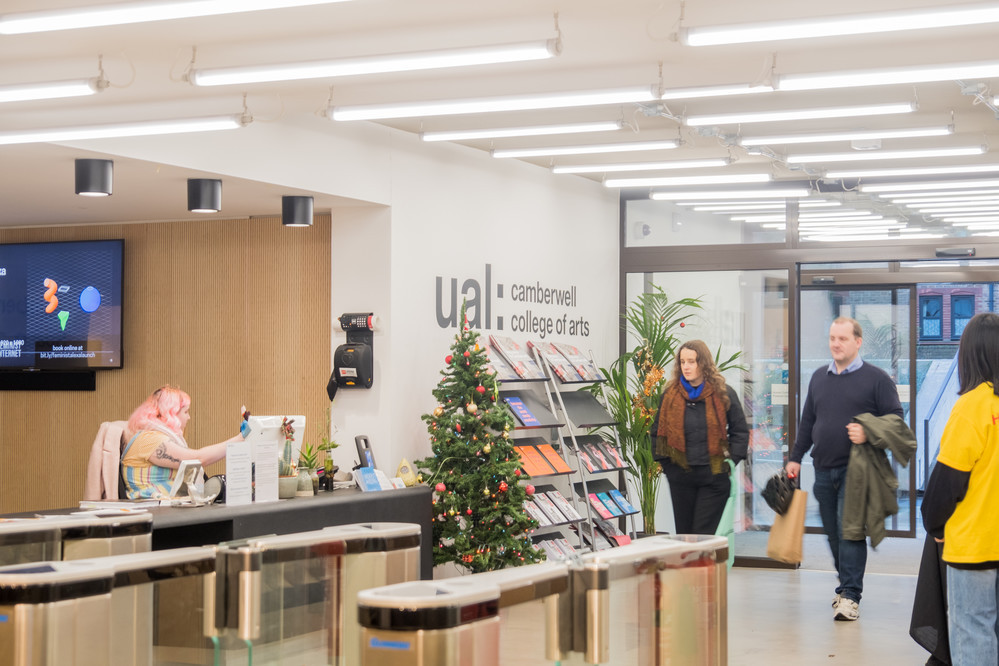 Canteen
The canteen is a great place to sit and work, socialise, or just have some time to yourself. Breakfast is served here from 9am and there are lots of food and drink options for everyone (halal, vegan, gluten free options etc.) Secure bike storage is situated just outside.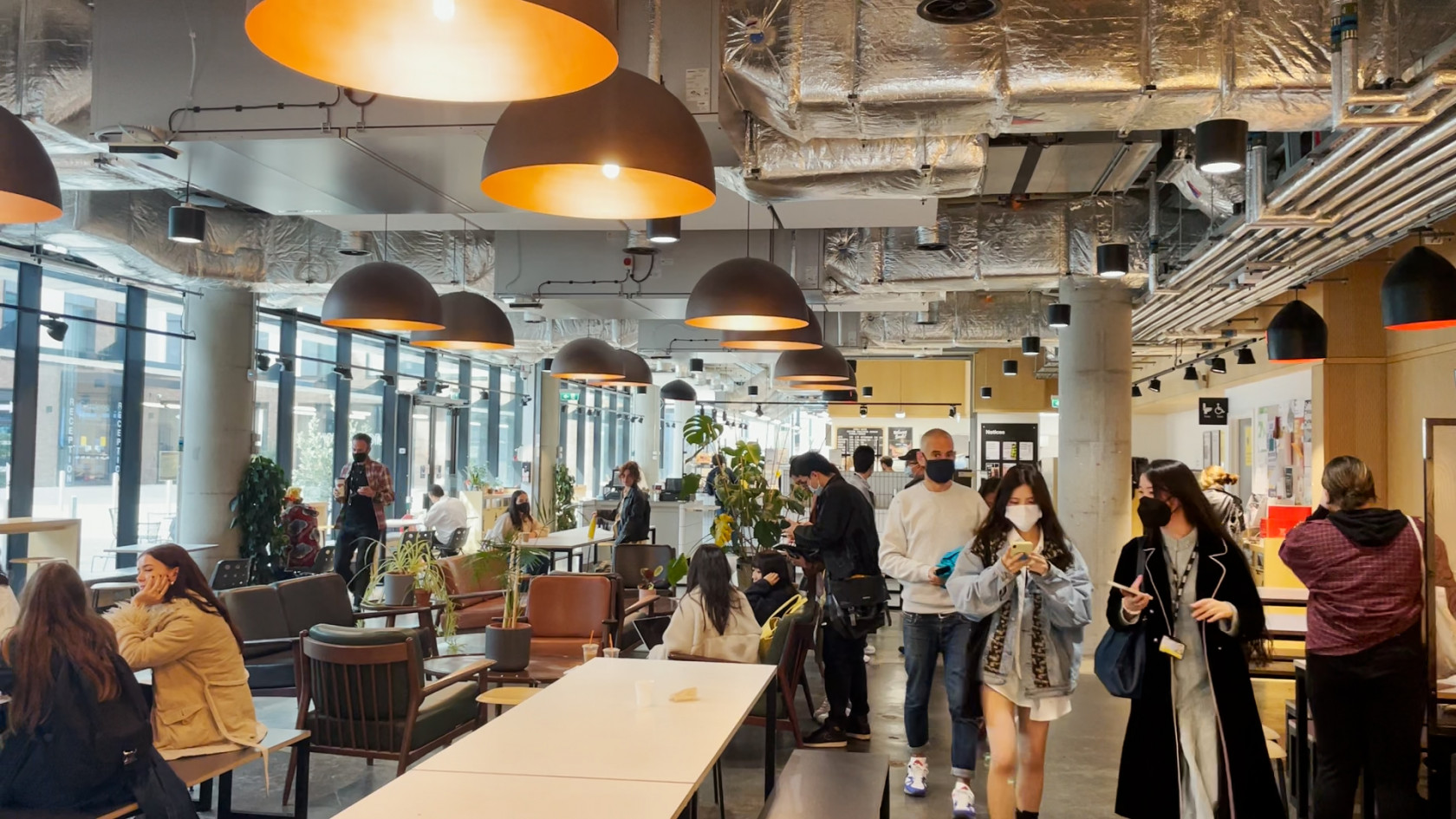 Galleries
The SU Gallery is owned by ArtsSU and is regularly used to display student work.
The Camberwell Space shows art from external, commercial artists and aims to inspire students.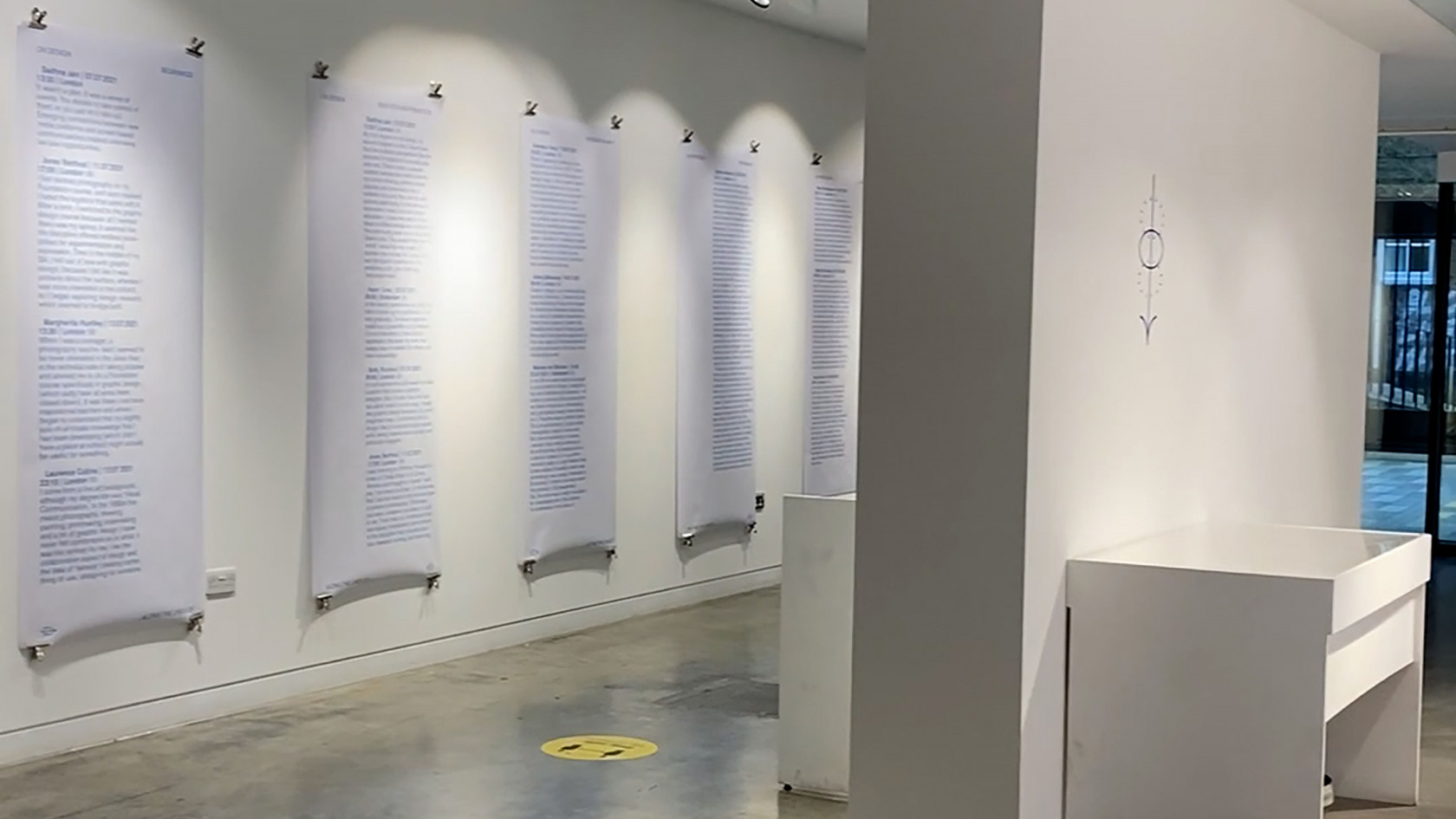 Art Shop
The art shop offers loads of affordable art supplies. You can ask the art shop staff about what materials are best to use for your projects and where to get materials that aren't currently available in the art shop. You can also buy UAL merch here! It is worth noting that they don't accept cash, so you can only pay with a credit or debit card.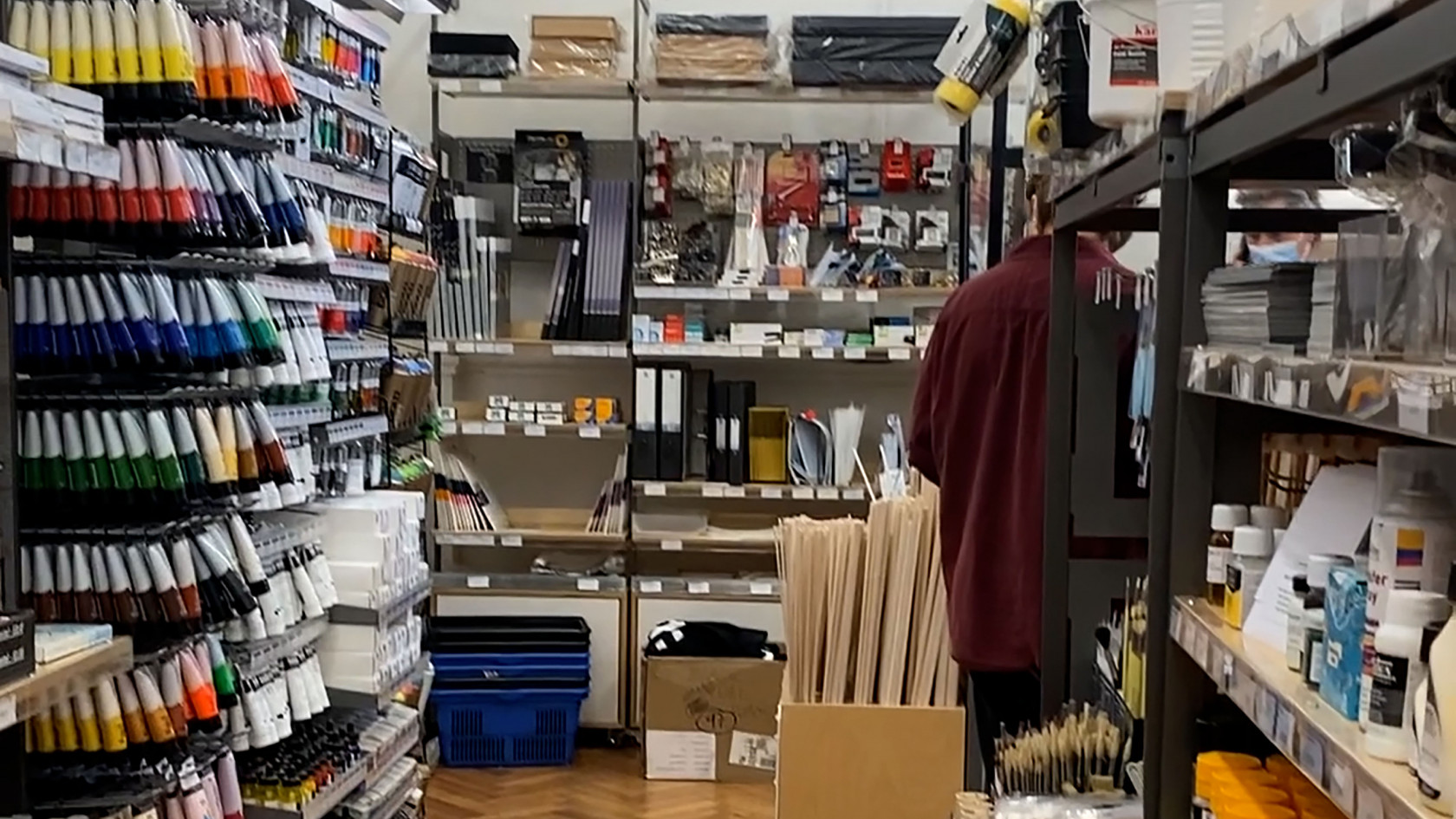 Learning Zone
The Learning Zone is part of the library and is open to all UAL students. This is the same with all UAL libraries. It is open 24/7 and they have lockers for laptops where you can swipe you card and loan a library laptop.
Other facilities that will usually be available here are photography and scanning, sewing machines etc.
It is a great place to work if you're a night owl!
Student Centre
The Student Centre can be found in A block, 1st floor. This is a walk in help desk where you can ask questions and get advice, there is also a quiet room which can be used as a place for quiet reflection, worship, rest, breast feeding and other health needs.
Library
We have an amazing library supported by a dedicated librarian (Benelia), who oversees the subject area of Creative Computing, ensuring the library stays up to date with the books, periodicals, databases and other resources you need to complete your studies. You can contact Benelia via Slack and email.
The library has books, journals, publications, copying resources for printing, cutting, stapling etc. Specific paper is available for dyslexic students to print on.
There are lots of workspaces and computers which can be booked.
Special collections can be accessed through the library resources page on the website. Here there are lots of older items.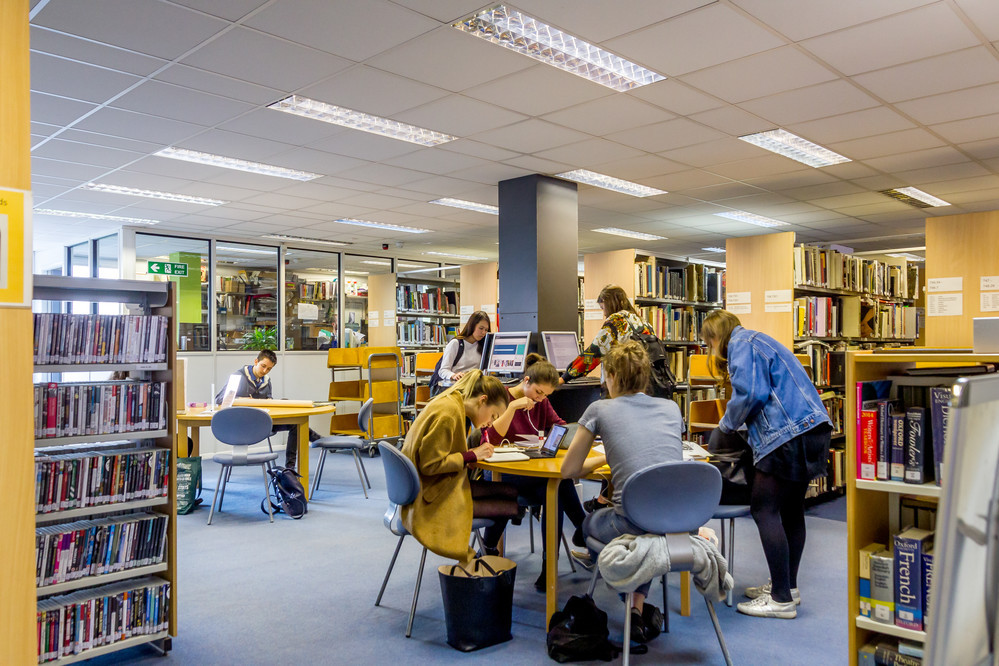 Kitchen
Our Kitchen is a communal space as well as a learning space: at lunchtime it becomes the social hub of CCI folks to share lunch together, and during classes, it's a quiet working space. We have fridges, a dishwasher, cutlery and lots of nice plants. There are also pods which can be used when they are not booked for tutorials as a quiet space to work.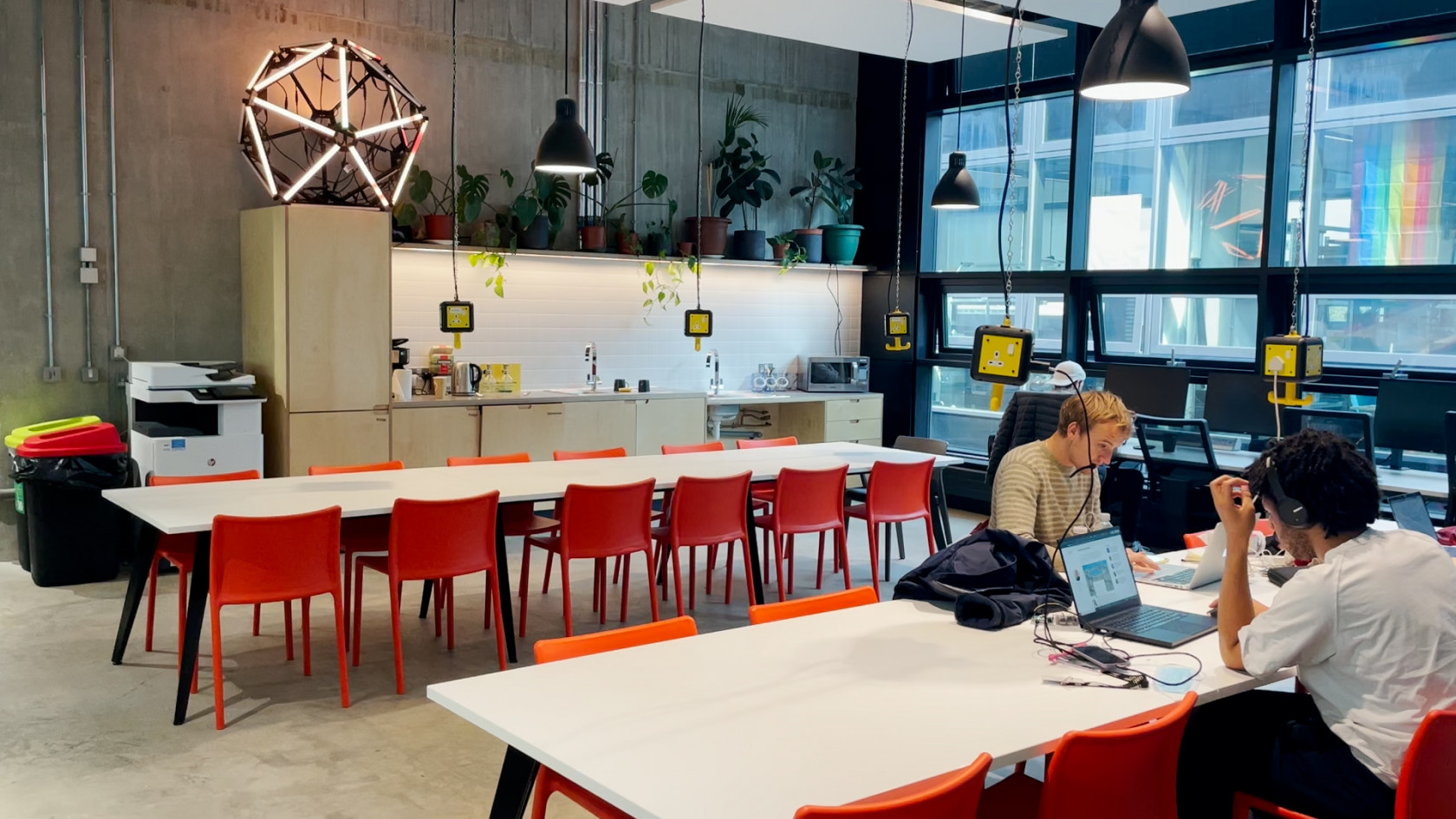 Teaching spaces
All of our teaching spaces are fitted with top-spec AV systems which include high-end speakers, and large TVs and projectors. Every room also features a full lecture capture system linked to Panopto our educational video platform where students can rewatch their lectures.
PR_B501-01 - Classroom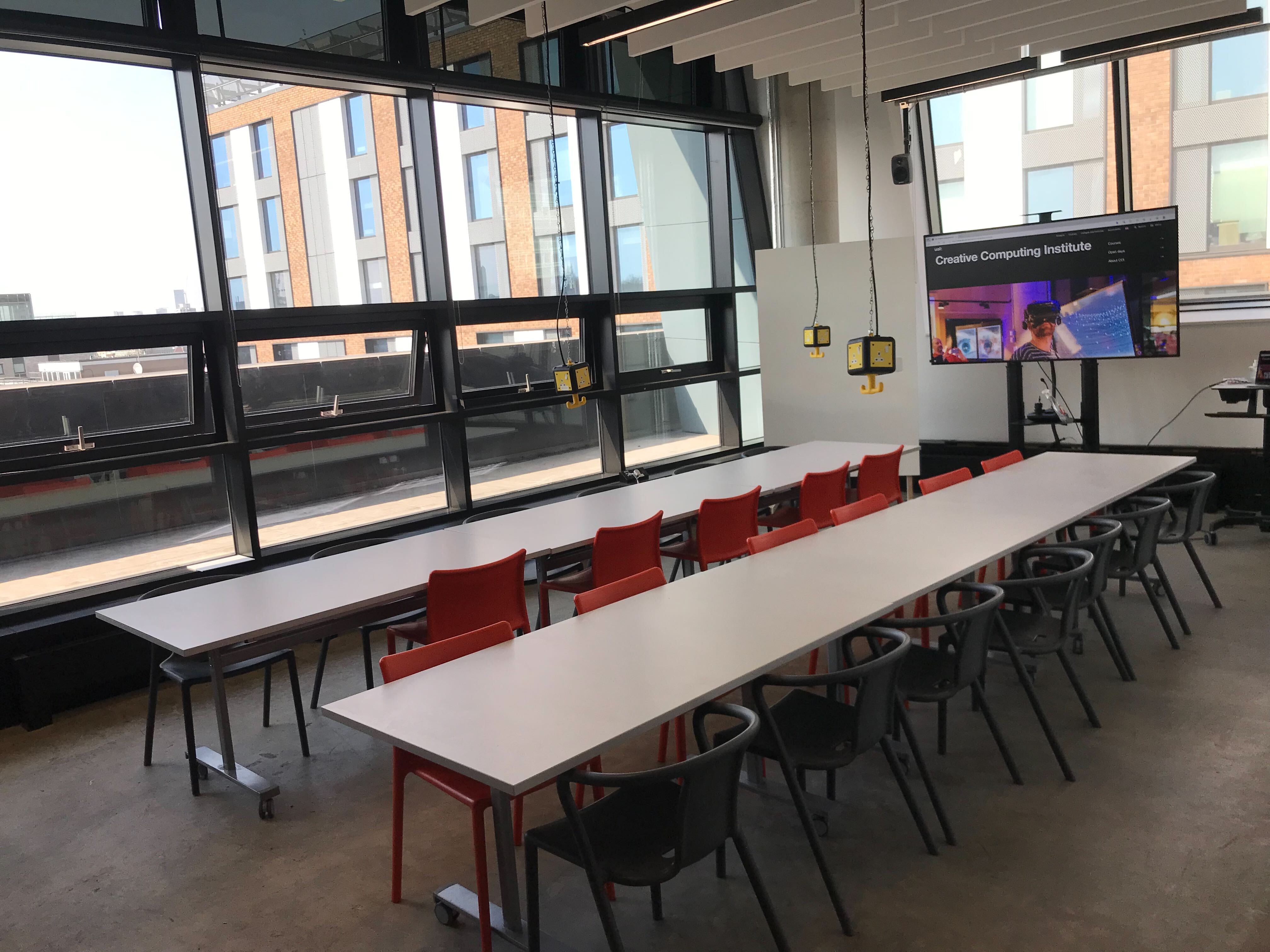 PR_B501-02 - Classroom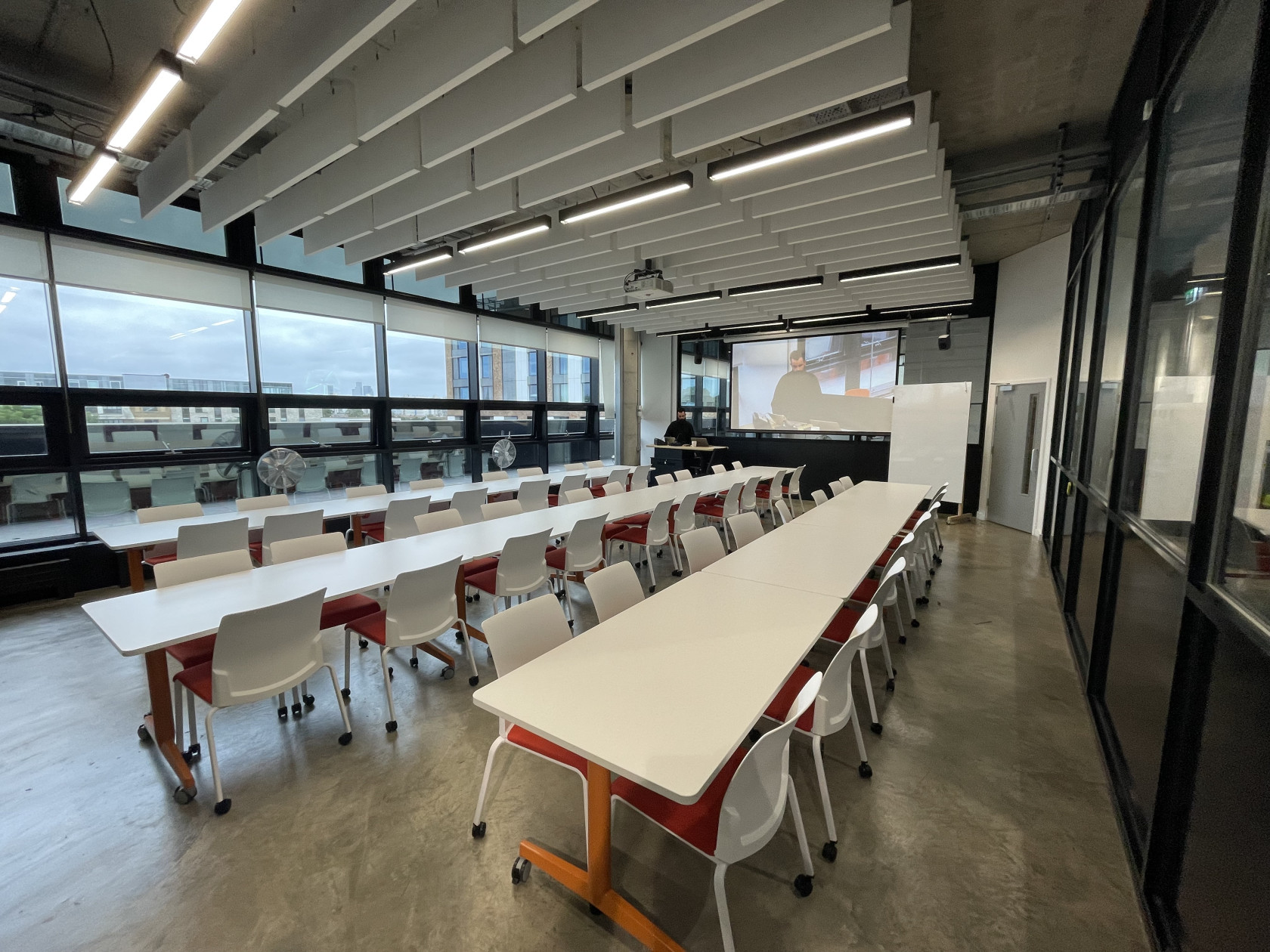 PR_B501-03 - Classroom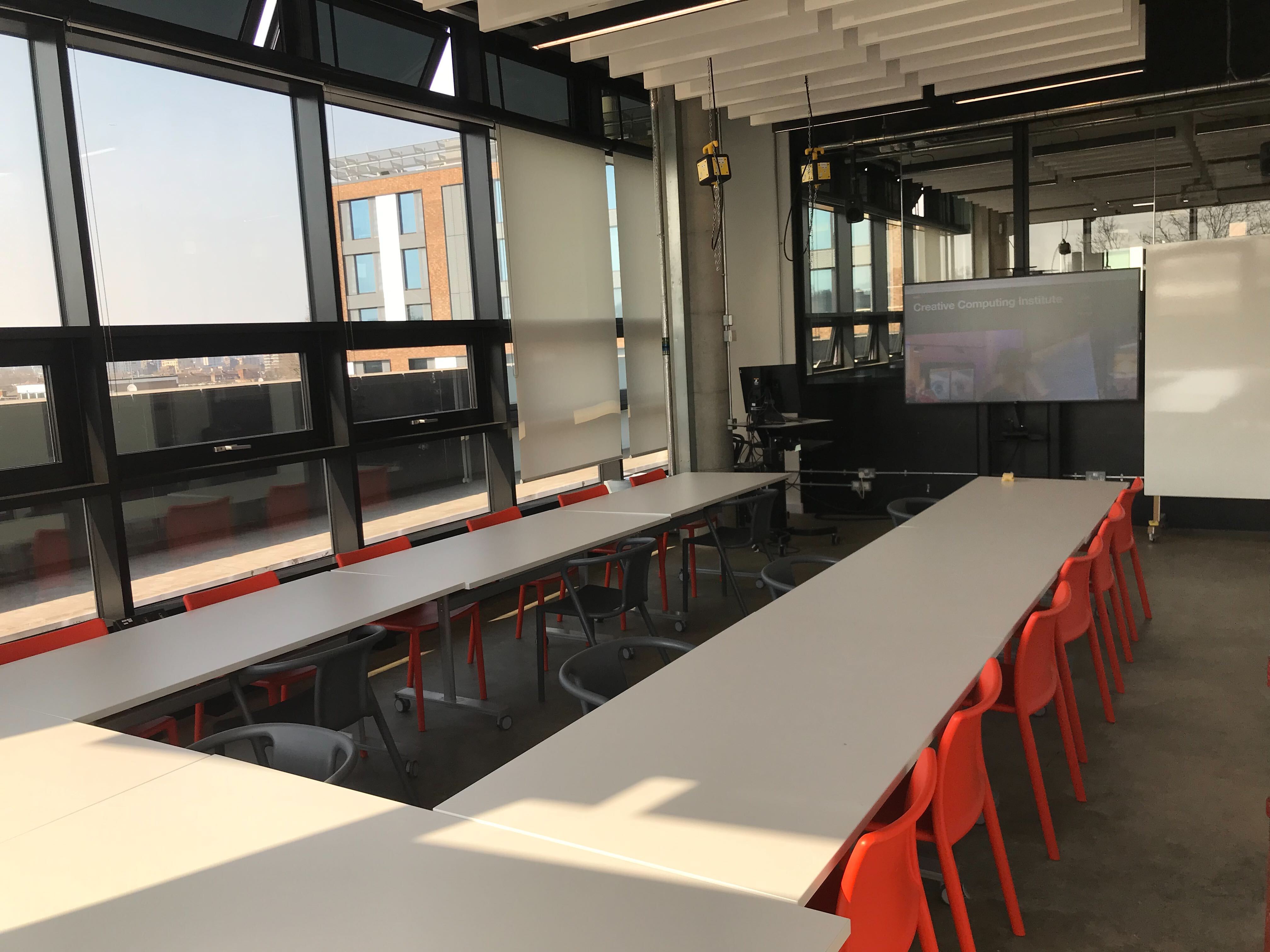 Technical Space
PR_B502 - Physical Computing Lab
The Physical Computing Lab is a space for you to do all of your electronics. Here we have everything you will need for soldering and testing things out. We have hundreds of different components which are available for you to use. There is also a sewing machine, embroidery machine, and computerised knitting machine.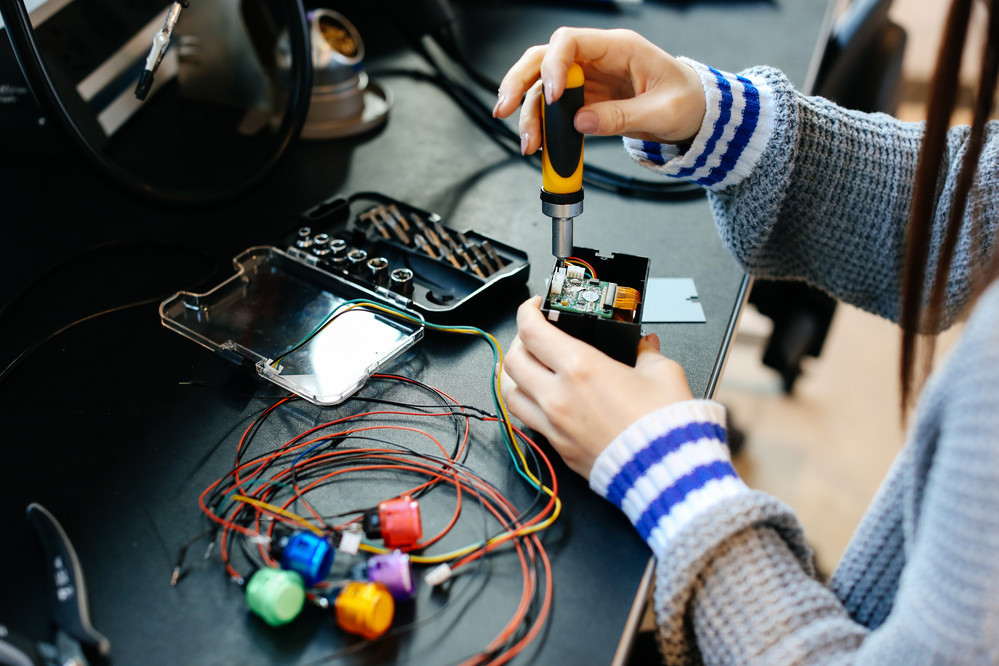 PR_B401A - Digital Fabrication Lab
The Digital Fabrication Lab is equipped with a laser cutter and many 3D printers to help you make your projects.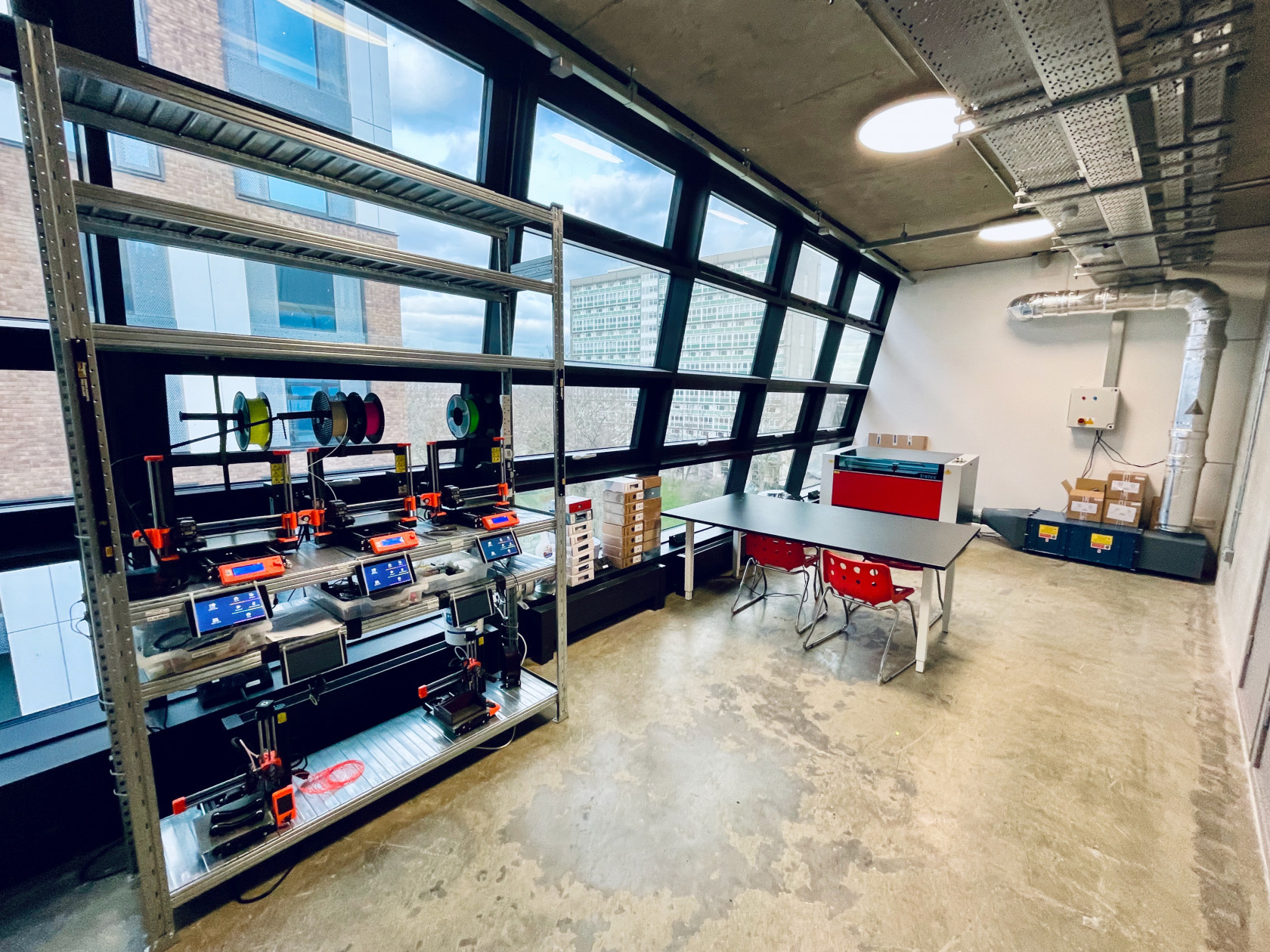 Greencoat Building
Teaching Spaces
Like all our teaching spaces these rooms have lecture capture, and modern AV equipment.
GB_G03 - Classroom
This is a classroom designed for up to 96 students with configurable tables and seating.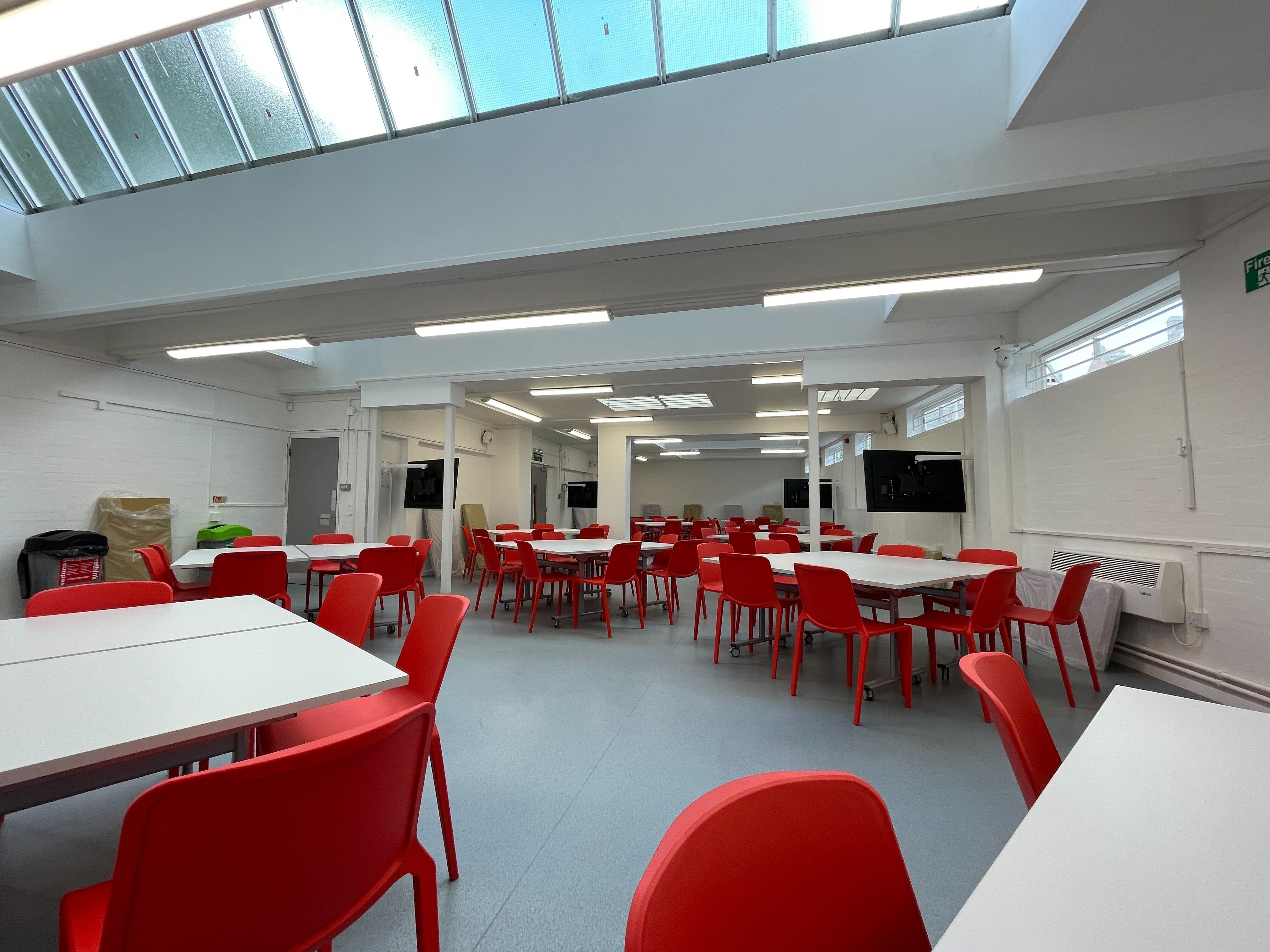 GB_G04 - Classroom
This classroom can accommodate up to 48 students.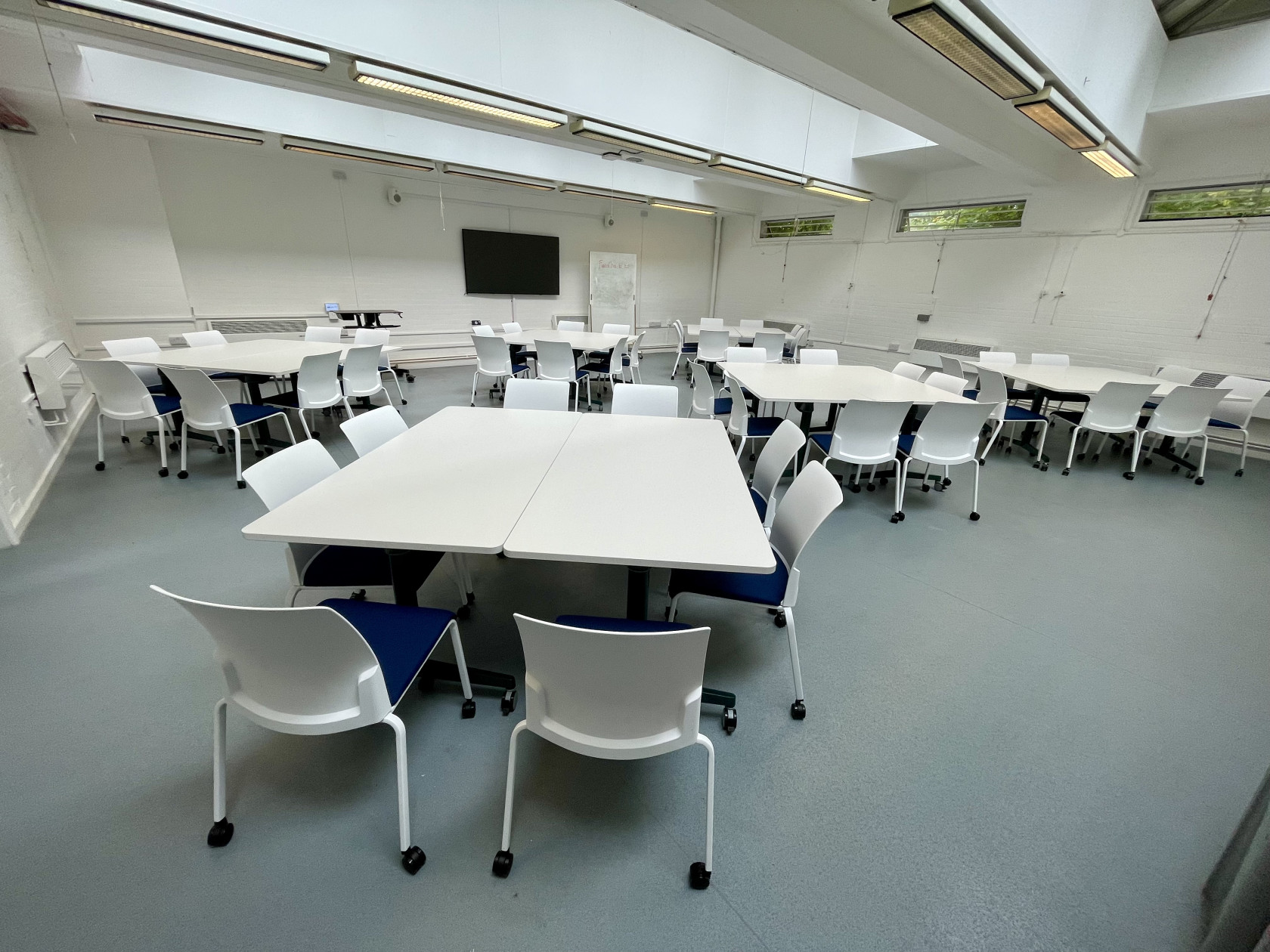 Technical Space
GB_G05 - Dark Lab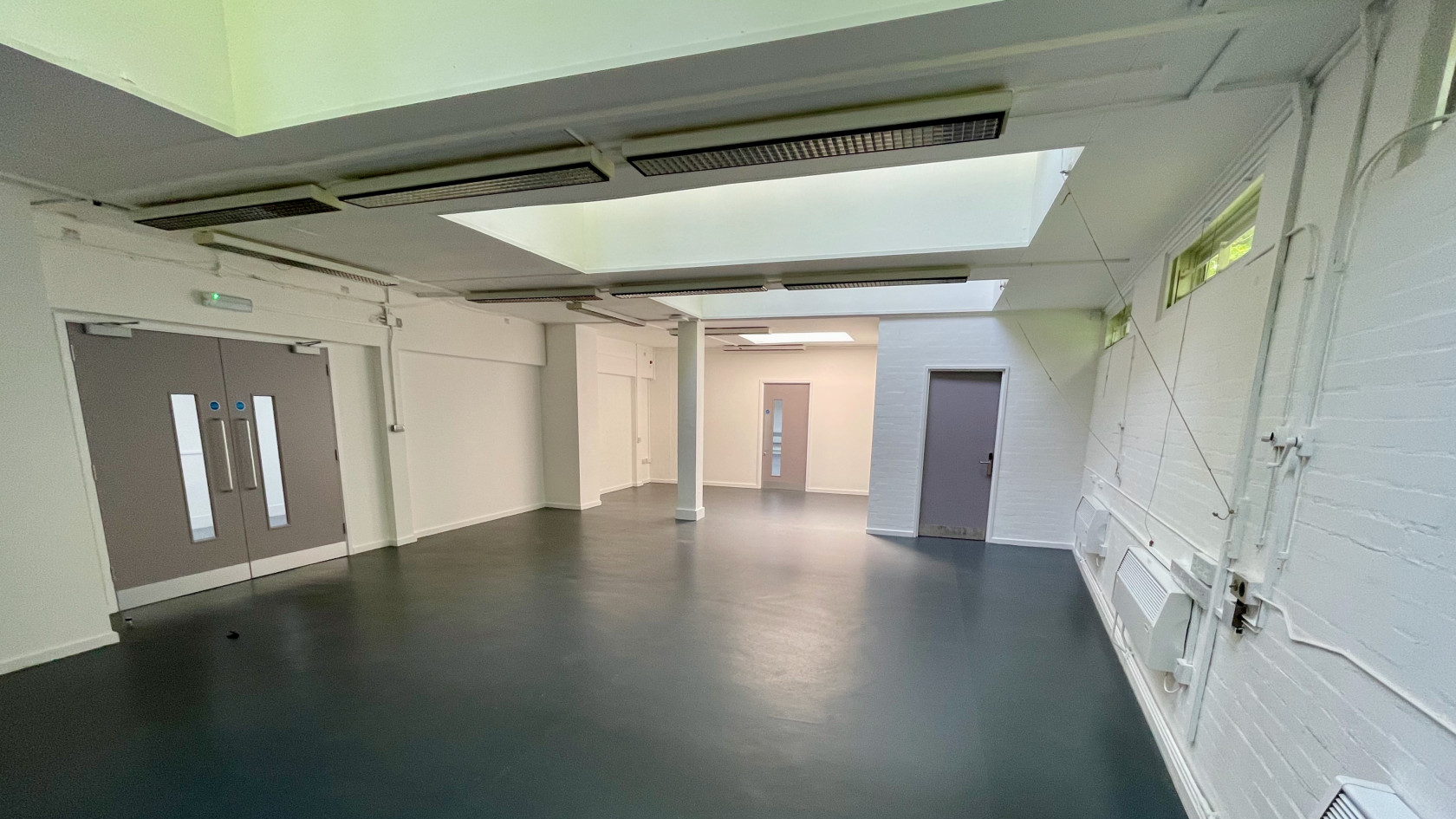 This is a space for projection mapping, VR, sound installations, and other large scale works which require control of light and/or some way to hang things from the ceiling.
GB_G06 - Technical Office
This is where you can find your technicians when they aren't in the Labs, and borrow equipment.
GB_G10 – Prototyping Lab
This is a brand new technical space opening later in 23/24 academic year this space will be where you can build things from woods and plastics that need to be cut, sanded, glued, or screwed.
GB_G11 – Robotics Lab
The Robotics Lab will open in September 2023 ready for the new academic year, featuring a range of resources to support robotics including electronics, a Universal Robots UR5 arm, Unitree Go1 robot dog, Qtrobot humanoid robot, Nao humanoid robot, Dobot Magician, and more besides.
The Hub
The Hub at Eagle Wharf in Peckham is a community hub which is regularly used by CCI for exhibitions and other events. From November 2023 it will expand it's community use and operate a business incubator for digital businessed from the local area including UAL alumni.