Changing the filament
Step 1
Pass the filament thorugh the small holes on the side of filament rolls. This is to prevent tangling.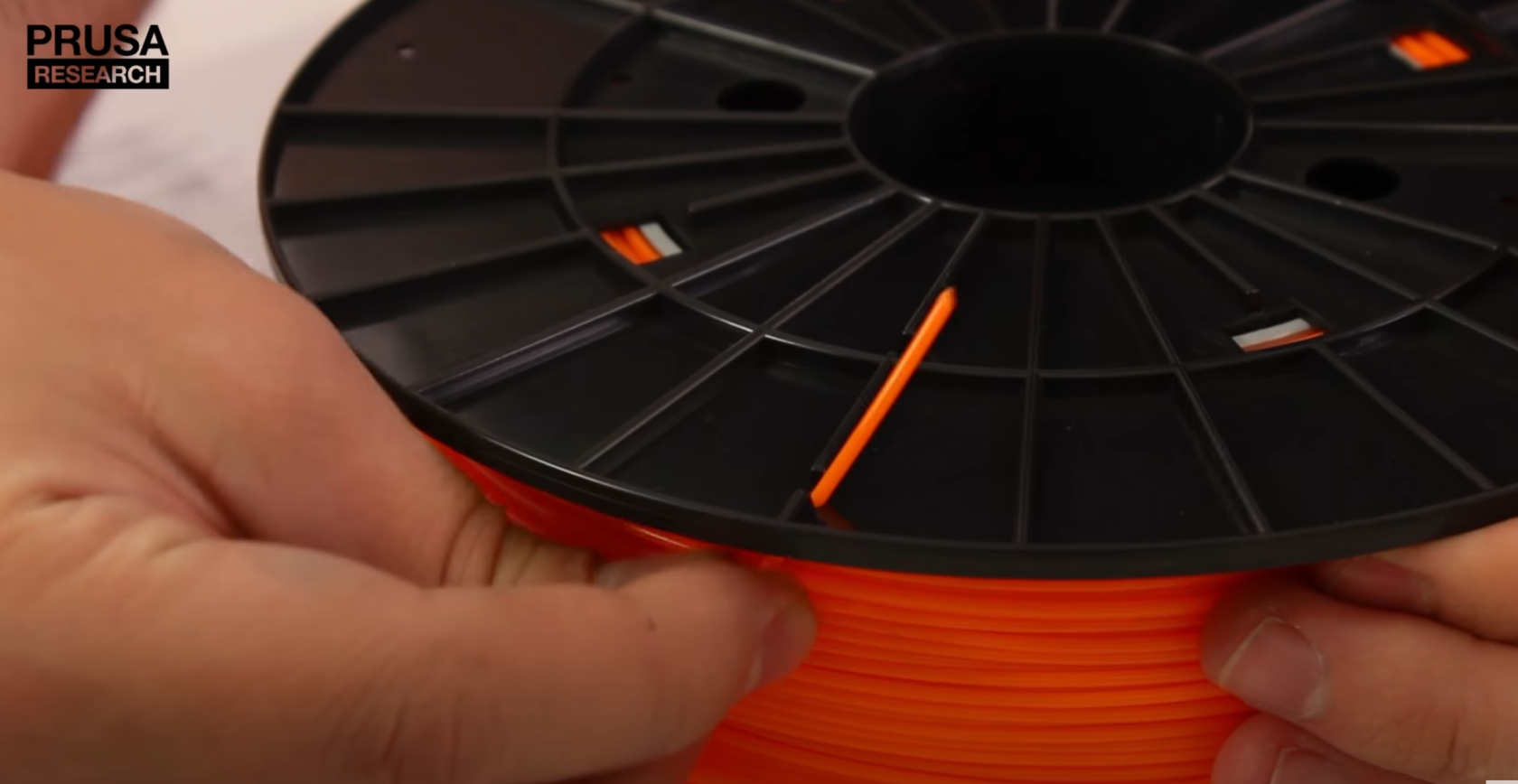 Step 2:
Lock the filament roll in the stand and make sure it's sturdy
Step 3:
Trim the molten end to reveal a sharp edge before loading
Step 4:
Select pre-hreat from the Prusa menu and select the appropriate material.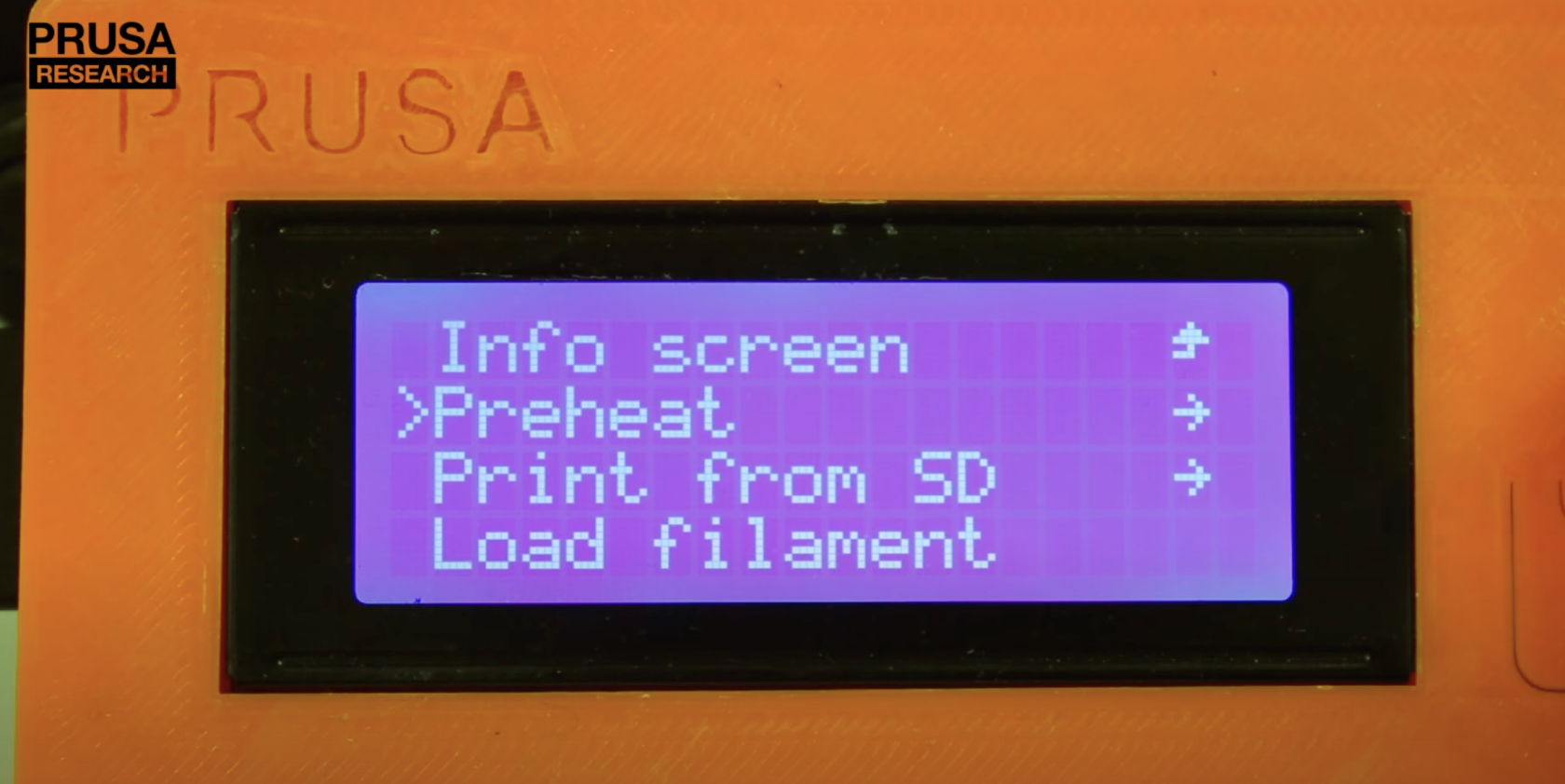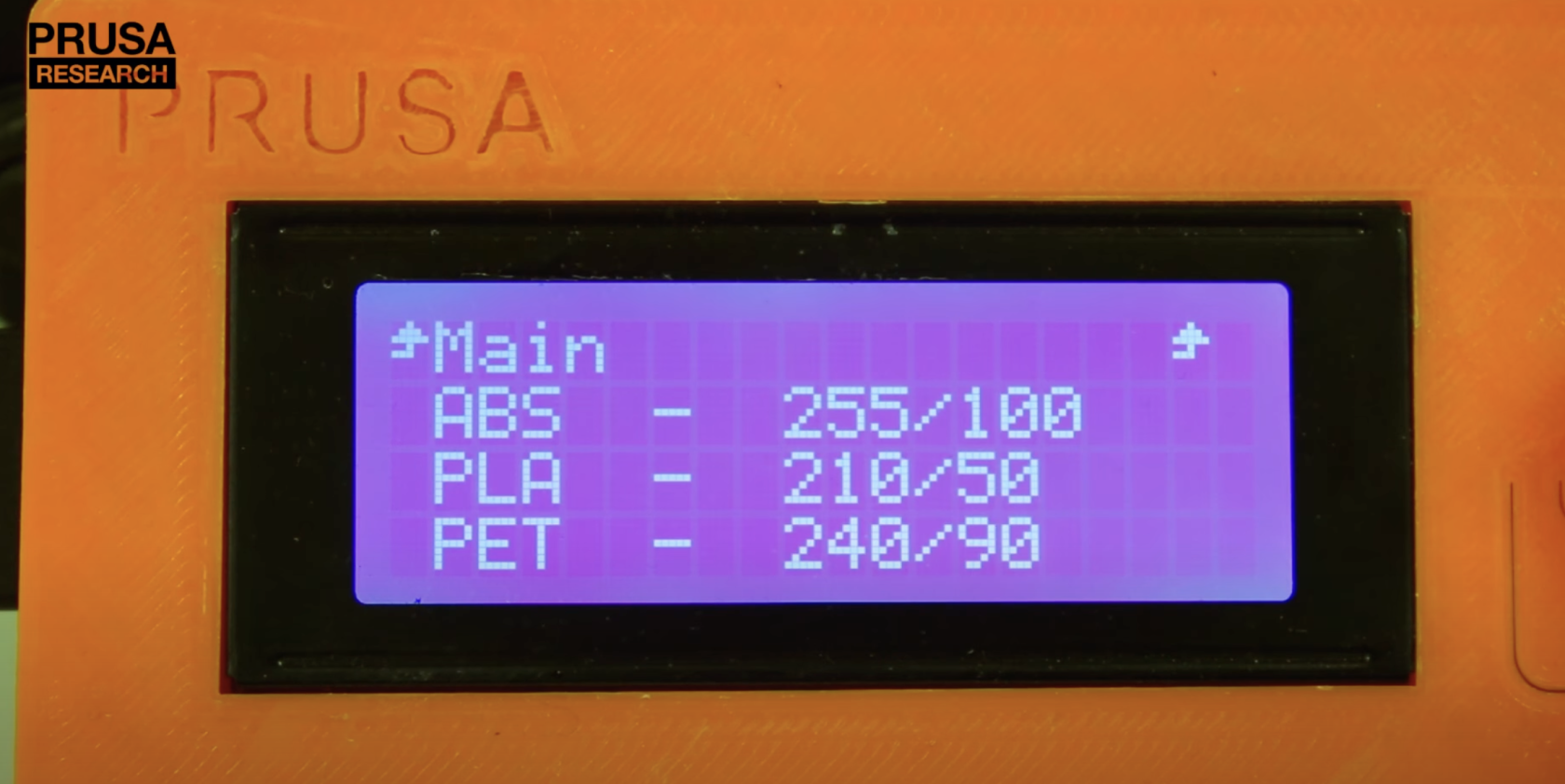 Step 5:
Insert the end into the extrduer and choose load filament option