Creating Digital Knitting Patterns with DesignaKnit
DesignaKnit is a pattern drafting, garment design and interactive machine control software. It is compatible with multiple different kinds of knitting machines, including the Silver Reed SK840, which is the machine we use at the CCI.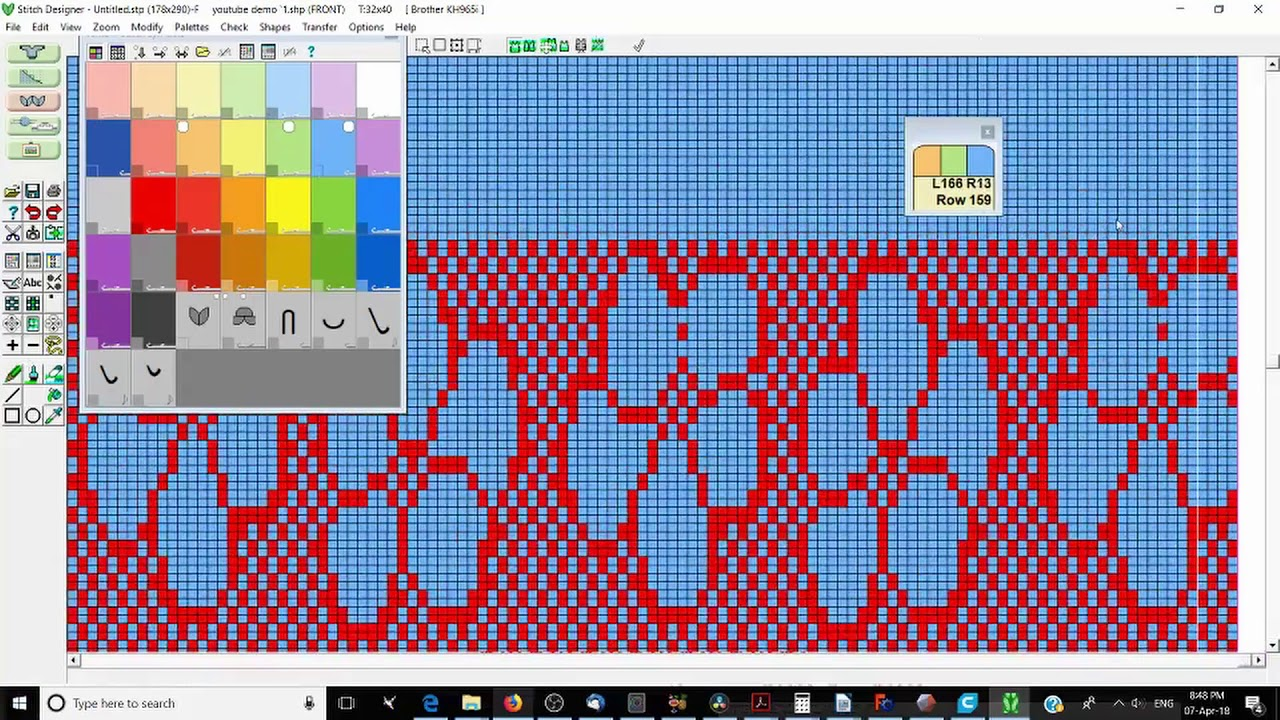 DesignaKnit includes multiple different features, which may be used separately or together. The main ones to know about are:
Garment styling (creating shapes)
Stitch designer (creating patterns)
Interactive knitting (computer control)
Video tutorials from Prism's Creations are a great resource. They go through different features of the software one-at-a-time, eventually creating an asymmetric patterned jumper. To get into patterns, I would start with the second video: Stitch Designer Basics.