How to trust Trotec Ruby certificate on macOS
This guide will show you how to trust the Trotec Ruby certificate on macOS to avoid security warnings.
Download the certificate (Right click, Save As)

Locate the TrotecRubyCA.crt file in your downloads and open it.

macOS will ask if you want to add the certificate to the Keychain. Ensure "login" is selected and press "Add".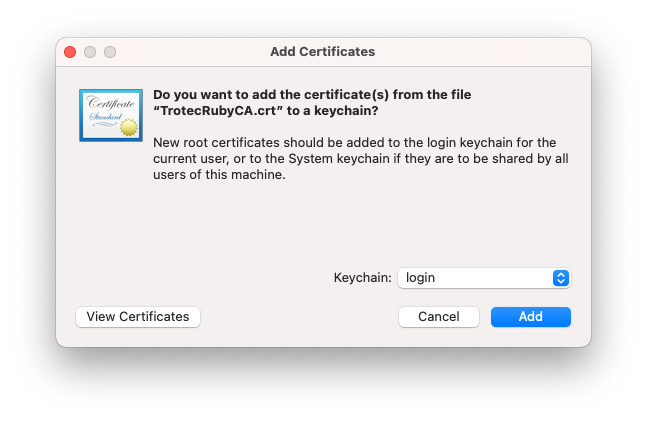 In the main Keychain app window select "login" on the left, then search for "Trotec" in the top right corner.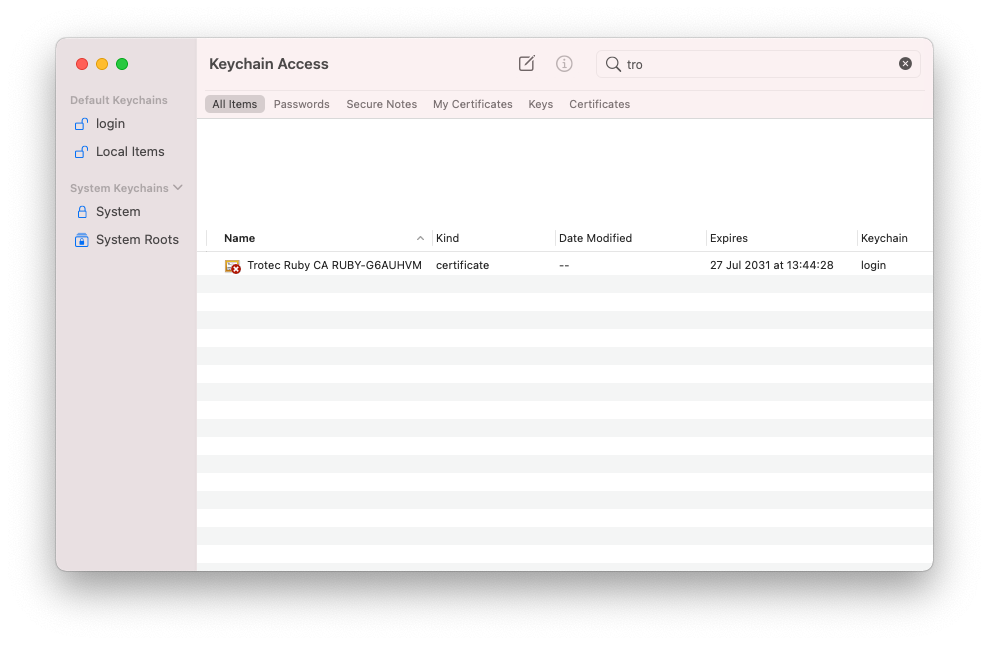 Double click on the "Trotec Ruby CA RUBY-G6AUHVM" certificate and expand the "Trust" section. Set "Secure Sockets Layer (SSL)" to "Always Trust"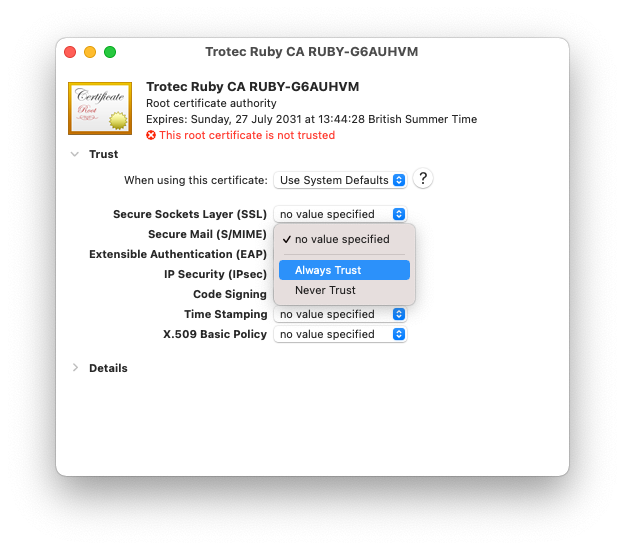 Close the window to save, and confirm with your admin password or Touch ID.

Reboot your computer.